AutomateNow HubSpot Academy
Get notifications about our new blog posts, free resources & workshops.
Let's improve your HubSpot.
Hello and welcome to our HubSpot Academy Signup Page.
We share our knowledge to help improve your HubSpot. You will get invitations for our FREE HubSpot Online workshops and short Tips & Tricks video tutorials.
We also aimed to build a Community of Businesses and Professionals who want to automate their sales & marketing by implementing technology.
No spam, no sales emails. Promise! You can unsubscribe at any time.
I look forward to welcoming you very soon at our next online workshop.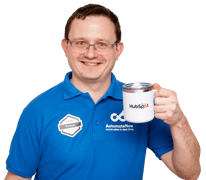 Bart Kowalczyk
HubSpot Sales Coach

Can I unsubscribe from Event Alerts?

Yes, you can Unsubscribe from all emails at any time by clicking the unsubscribe button in each emailing footer.

Is it safe to provide my email address to AutomateNow?

Data Security is very important to us. We store all email addresses in our HubSpot CRM, learn more about HubSpot data protection.

We are also registered in ICO: Download ICO Certificate.

Your email won't be shared publicly except for the purpose of event and marketing promotion from our trusted partners and members.

How often do you send event alerts?

We send event alerts once a week. You will also receive emails with valuable content from our business blog.

Who manages data for AutomateNow?

AutomateNow is registered as a business in the UK as Picklemedia Consultancy Ltd. Registration number in Companies House: SC409711, which is responsible for data management.

What is AutomateNow?

AutomateNow is Inbound Sales & Marketing Consultancy.

Our mission is to help aspiring entrepreneurs to reach their potential by digitising their sales & marketing.

AutomateNow is a HubSpot Partner.
Loved the Christmas Email Marketing workshop today. It was so quick and simple with easy to follow step by step guide. Fiona
Bart completely understood my questions and quickly pointed me in the right direction. He is very knowledgeable and his clear explanation was fantastic. Heather
Bart has really opened my eyes to the capabilities of HubSpot and what it can actually do. Michelle