AutomateNow is a HubSpot Consultancy in the UK
You can work with us to set up your CRM, improve part of your Sales and Marketing Process or outsource your Inbound Strategy. How can we help you today?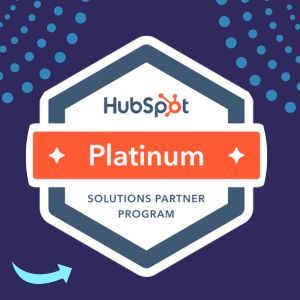 We are HubSpot Partners
Human to Human Sales Automation
We have been in a digital revolution for years, actually, well over a decade, the problem is many businesses are still operating like it's 1999. The result is lost leads, fewer clients, and most importantly, lost revenue.

Sounds familiar?

Try HubSpot and replaces 5, 10, 15 other tools that you would need to grow your business.
Our approach is different
Why do Customers fail with their HubSpot?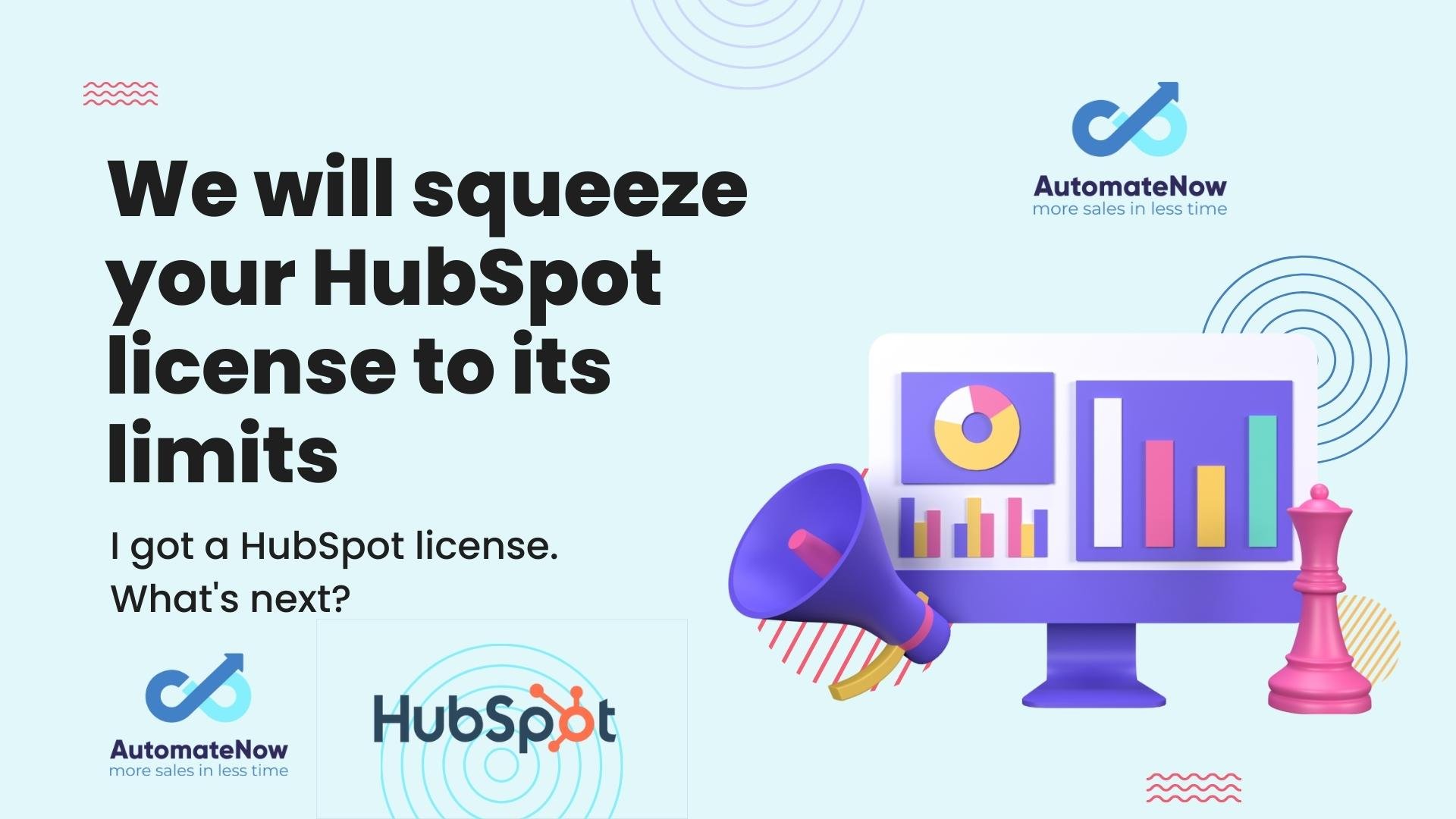 Most of our clients are overwhelmed with the number of opportunities available with HubSpot. They try multiple tools without knowing exactly what they want to achieve. There is no goal set in workflows, no MQL / SQL definition, no clear plan of what to do next.
Our job is to make sure that the £12k or so you have invested in HubSpot isn't wasted. We don't want to just set you up and leave.
We want to keep you accountable for your growth. Keep your HubSpot work accountable.
I would be happy to have a conversation.
If you are ready to stop losing leads and have sales and marketing automation tools that can help you drive business 24/7.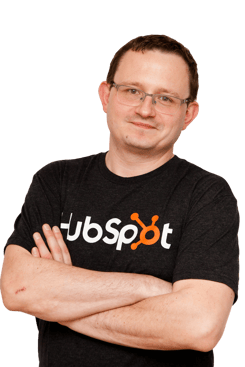 Working with growth-focused businesses
Our Story
Are you lost with too many systems?
For years, we struggled along, focussing our sales activities on the wrong targets. As a result, we spent too much time chasing the wrong people. Does this sound familiar?
Then we realised we didn't have one single system to manage all our sales and marketing work (we used to have five separate spreadsheets). How on earth could I recruit people to my business and explain how these spreadsheets worked?
So, we signed up for tools that were supposed to help us to do the job: Mailchimp for email marketing, CRM for contact management, Reminder tasks in iPhone, Slack for communication with our team (mainly content writers), and social management tool MavSocial. We also liked Trello, our calendar and a few other apps.
On top of this, we had to look after our websites, blogs, updates, hosting and chatbot app. We realised that we had far too many systems that weren't talking to each other. We were using all the technology but getting none of the promised rewards. So frustrating.
When we discovered HubSpot that changed.
We became a HubSpot Partner by accident. Members in the B2B networks we run wanted to learn how we organised my activities and managed over 5k contacts. What helped us, helped them.
We work mainly with businesses that are lost with their sales and marketing alignment. We want to reduce time spent on systems to let you focus on the most critical asset for each business and human being – relationships.
Our clients choose us because we are focused on:
Get results on your CRM investment
Delivering revenue-driven automation solutions, ensuring our clients are getting significant results on their CRM investment

Generating more new business opportunities while reducing time spent on generating new leads

Ensuring there are no wasted CRM leads in your sales pipeline

Scaling profitable campaigns quickly

Helping our clients to outperform their competitors via sales and marketing automation
We have a 5-step automation process that identifies and convert leads and enquiries faster.
✓ HUBSPOT CRM SETUP
✓ DATABASE SEGMENTATION
✓ SALES AUTOMATION
✓ MARKETING AUTOMATION
✓ SALES & MARKETING ALIGNMENT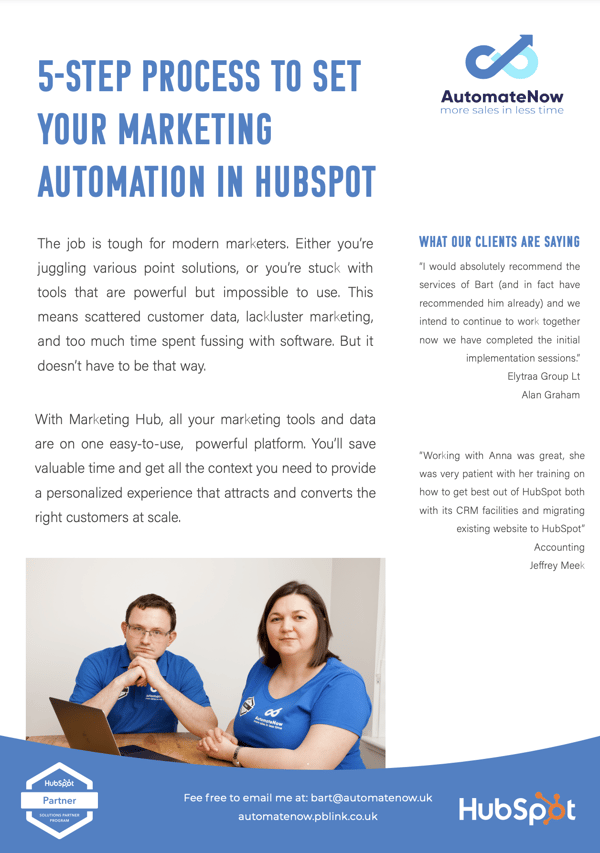 Focusing on key industries
Who do we work with?
We work with a range of business types and sizes. Most of our clients come from
Construction: Builders, Developers, Contractors
Property: Estate Agents, Surveyors
IT: software houses, cloud computing,
eCommerce: integration with Shopify
Professional Sectors: Solicitors,
Accountants, Business Consultants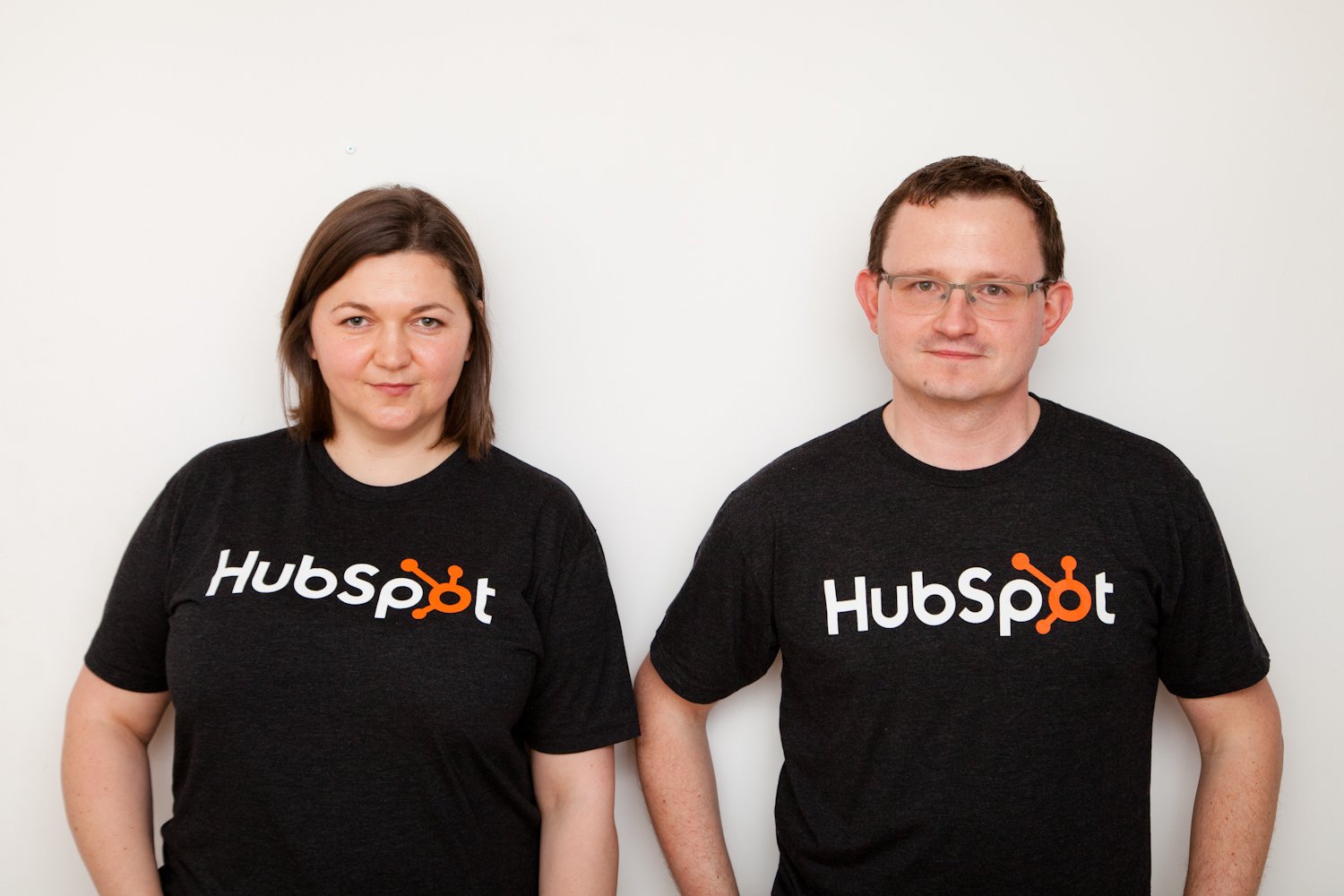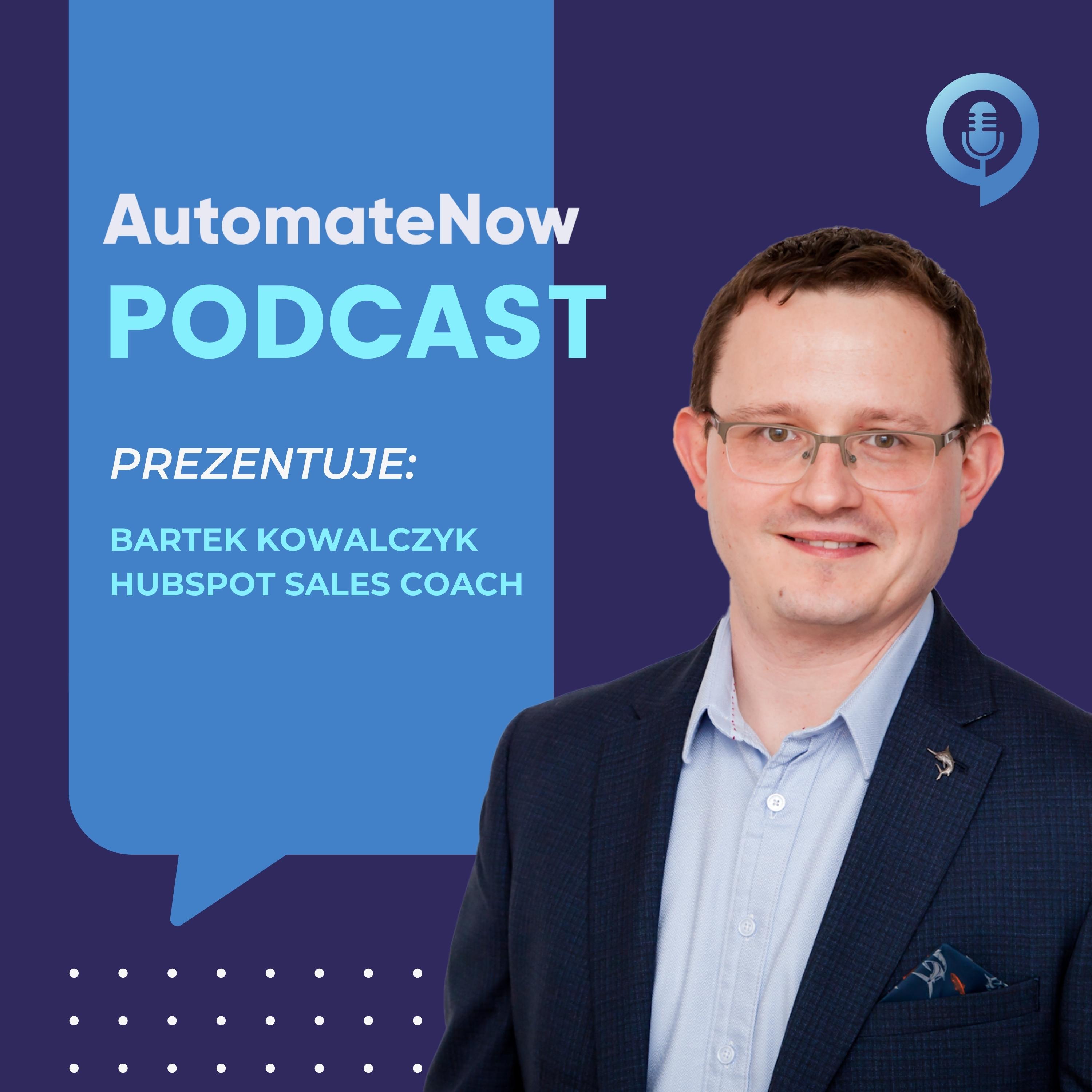 Each month hosts, Bart Kowalczyk and Anna Drogon are joined by our Community from all over the UK and Europe to help you quickly learn and get the most from your HubSpot CRM investment.
The AutomateNow HubSpot Masterclass. Every Month.