HubSpot Performance Remapping
Unleash the Full Potential of your HubSpot
Most of our clients come to us overwhelmed by the number of features and functions available with HubSpot. They try multiple tools without knowing exactly what they want to achieve. There is no goal set in workflows, no MQL / SQL definition, no clear plan of what to do next. Learn more here about how we work with our Clients
HubSpot is a Supercar
If you're interested in cars, you probably know that the higher the performance, the more options you have: launch control, magnetic suspension, track mode, race mode, etc. When you buy a new car, you know that it takes time initially to learn what all the buttons do to enjoy all the features. You'll also know that most cars can be "remapped" – by reprogramming the engine management chip to extract higher performance.
HubSpot is a supercar, but many users don't know how to "drive" it to use it to its full potential. Instead of increasing leads and sales while saving time, users are wasting time inputting fields, duplicating effort and missing opportunities.
More Sales, Less Time
That's insane! You wouldn't buy a car and then push it from place to place. You get inside and drive so you can get there faster. Just as a fast car gets you there quicker, so Hubspot is designed to deliver More Sales in Less Time.
You want to get home to your kids/Netflix/gym/partner/cat/wife/husband/couch and STILL make more money.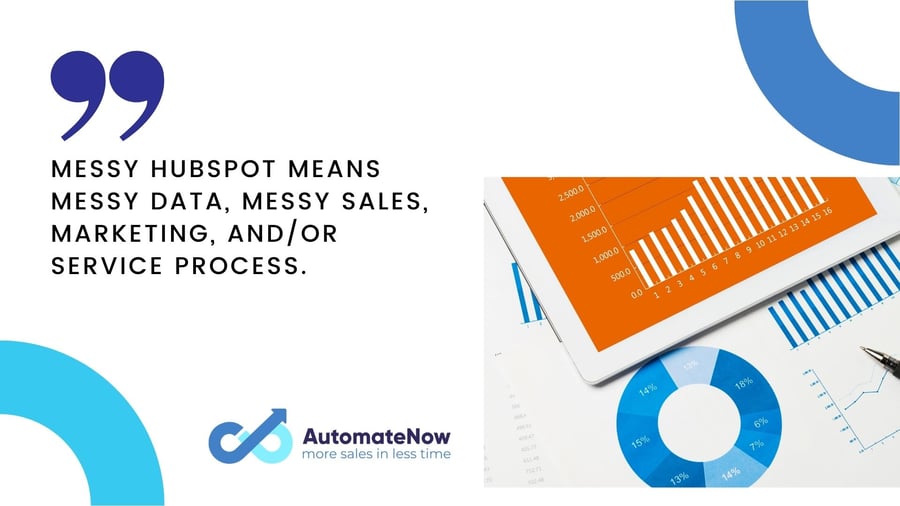 Who needs
HubSpot Performance ReMapping?
HubSpot Performance ReMapping is designed to support all existing HubSpot users and give them clear direction on improving their sales & marketing automation.
No matter what license you are on, if you're using HubSpot, you could benefit from our tailored strategy session.
In some cases, a HubSpot Performance ReMapping session might be more urgently needed. For example, if your company is experiencing any of the following, you'll probably want to move a Remap to the top of your schedule:
You're lost with automation and don't know

which

workflow is responsible for what
Your sales are blaming marketing for not providing enough leads

Your HubSpot-expert employee has moved on

You like HubSpot, but you feel that a HubSpot license doesn't bring ROI
Messy HubSpot means messy data, messy sales, marketing, and/or service process. Issues such as unreliable data and duplicating information can happen because of lack of time and resources and lack of solid process to follow. And the result impacts your business: not enough leads and losing Clients.
Our HubSpot Performance ReMapping lays everything out in front of you so you know what you're doing well, what you could improve (and how), and what resources you don't currently have but could benefit from in the future.
What Does a HubSpot Performance Remapping Involve?
Comprehensive HubSpot Audit

HubSpot Performance

Workshop
What Is a Comprehensive
HubSpot

Audit?

A HubSpot audit is an in-depth review of every tool within your HubSpot account to identify key efficiencies and areas for improvement. This is done to organize and streamline your processes, so that you can refine overall performance within your sales, marketing, and service teams.

During a HubSpot audit, we will review and analyse every tool that's offered in your account, which will vary, depending on the HubSpot package you have.

HubSpot offers a number of licenses that include different tools – not all may apply to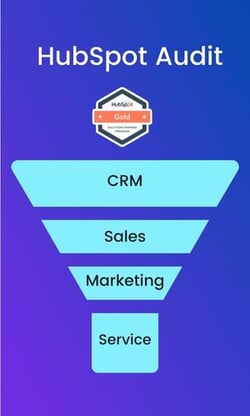 you:
CRM: lists, workflows, sequences, forms, landing pages, files, templates
Sales Hub: custom objects, templates, sequences, tasks, emails, snippets, files
Marketing Hub: campaigns, forms, CTAs, emails, buyer personas, blogs, SEO
Service Hub: conversations, tickets, knowledge base, automation, feedback surveys

What is the
HubSpot Performance

Workshop?

The workshop is a half-day in-person or online meeting to present HubSpot Audit and teach you how to implement it in your organisation.
How Long Does a
HubSpot Performance Remapping

take to complete

?

When you take your car to a specialist workshop to be remapped, every model requires different programming

Same with Hubspot. Every business is different, and every HubSpot is different — and, therefore, every HubSpot Remapping is different as well. The timeline can vary from a few days to a few weeks, depending on some key factors:
Size of your company
Your sales, marketing, and service goals
Your current stack of HubSpot tools
The length of time you've been using HubSpot
How much content is currently in your HubSpot account

Your team's availability to either complete the HubSpot audit or communicate with the contracted resource that's doing it for you
Something that's important to understand about HubSpot Remaps is that they take time. You might expect it to be a quick and easy review, but they're actually quite in-depth, especially as we customise each remap to the circumstances and the needs of each business.
However, the time invested is very soon returned in:
Time saved on duplicate effort, form-filling, etc.

More leads and sales through your customised and optimised HubSpot

Your insight-filled document that highlights how to keep your account cleaned up going forward, streamline your processes, deliver more leads, and squeeze the full potential from HubSpot
HubSpot Performance Remapping: Work with a HubSpot Solutions Partner
If you're going to spend time doing a HubSpot audit, it's important that you do it right and get as many insights as you can! The best way to do that? Work with a HubSpot Solutions Partner.
A HubSpot Solutions Partner is an agency or service provider that has proven experience and knowhow across the HubSpot ecosystem. They must pass a training and certification course, then meet certain tier requirements in order to be recognized by HubSpot.
Therefore, it's pretty easy to see why working them would be a good idea: they're
experts. They work within different HubSpot accounts every day, so they know how to leverage the platform most efficiently and effectively.
AutomateNow are HubSpot Gold Partners, so you are guaranteed expertise and knowhow. Here's a rundown of what engaging AutomateNow for your HubSpot Performance Remapping would look like:
First, you'll meet with

us

to introduce your company, provide a brief overview of your products/services, then discuss your goals — in terms of sales, marketing, services, etc.

Then, you'll hand over access to your HubSpot account and let the experts get to auditing for you!
We will:
Determine which tools are being utilized, and which aren't.
For the tools that are utilized, they'll see if they're being used with HubSpot best practices in mind.
For the tools that aren't utilized, they'll help you understand if you could benefit from them and how to implement them into your process.
Discover quick-win opportunities to consolidate information or use tools more efficiently.
Identify any opportunities for growth by possibly upgrading one of your hubs.
Make sure you know how to operate HubSpot for best performance going forward
Customised Instructions
Once we've completed the audit, we'll meet with you to discuss our findings.
We will provide a documented, step-by- step process, customised to your business and your goals. We'll keep your goals in mind and provide recommendations and strategies for how you can better utilize the software in the future. And we'll extend a hand to help answer any questions along the way!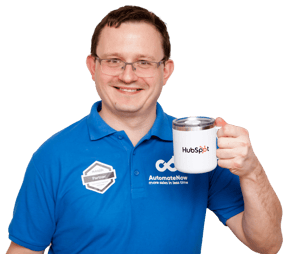 Bart Kowalczyk
I've built several businesses on H2H (not B2B but human to human) sales automation | A human approach is the only one that sells | HubSpot CRM Partner