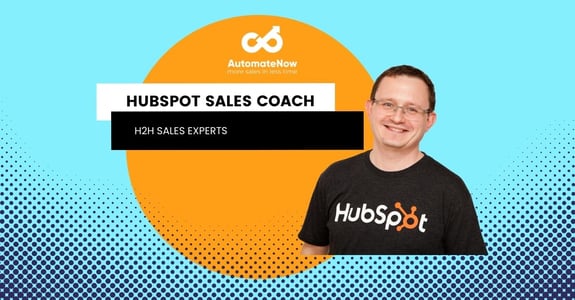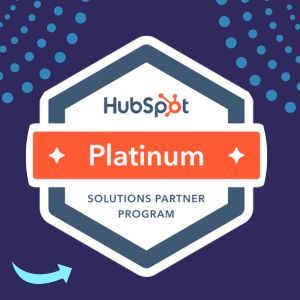 We've built several businesses on H2H sales automation
AutomateNow is a HubSpot Partner in the UK. We are digital sales & marketing experts. You can work with us to set up your CRM, improve part of your Sales & Marketing Process or outsource your Inbound Strategy.
We spent hundreds of hours to set up HubSpot for our business and Clients. By working with us, you get faster more effective results.
TOUCH
Marketing Automation using HubSpot
Marketing Automation using HubSpot
Marketing automation

converts a stranger in your database to someone you know: a qualified lead. How do you do this? First you need to attract prospects to your website and resources e.g. via social media, then you can provide a set of high-quality emails to build desire for your product or service. The moment they complete an action like booking an appointment with you or downloading content from your website you will have a foundation to start building a relationship
TOUCH
Automate your Sales with HubSpot
Automate your Sales with HubSpot
Whether you are selling online or sending a quote we can help you to

streamline your sales

. We will help you to capture the data that you need to automate your tasks.
TOUCH
You don't need a website, you need traffic
You don't need a website, you need traffic
Most businesses don't generate any sales from their website, because they don't have traffic. If you want to digitise your business, focus on traffic and content that will show your expertise.
We offer all-in-one sales & marketing solutions for your business, encompassing website development and content strategy using HubSpot Ecosystem, also covering lead-generation ads and formulating social media strategy.
Meet our core Team
Delivering sales & automation solutions since 2019
TOUCH
Przemek
Inbound Content Creator (Polish Language)
Przemek
Inbound Content Creator (Polish Language)
Data is king.
The more data you have about your
prospects, the more personalised
messages you can provide and the
more probability of sales.
Why AutomatenNow?
OUR STORY
2015 - SCALING BUSINESS

Bart is an entrepreneur since 2010. He realised that he needs a system to scale the business.

2016 - SEARCHING FOR CRM

Bart was told that he need CRM (Customer Relationship Management) system. He installs:

Mailchimp for email marketing
CRM for contact management (Capsule, Sugar CRM, Dynamics & Vtiger was tested)
Reminder tasks in iPhone
Slack for communication with my team (mainly content writers)
Social management tool MavSocial
Trello for project managenent

2017 - TOO MANY SYSTEMS

On top of the 10+ systems, Bart had to look after his websites, blogs, updates, hosting and chatbot app. It costed lots of money and time to get this updated (Word Press Plugins)

He realised that he had far too many systems that weren't talking to each other. He was using all the technology but getting none of the promised rewards.

He was so frustrated. He couldn't accomplish one simple goal - to grow the business.

2019 - SIGNED UP TO FREE HUBSPOT CRM

Bart discovered HubSpot during one of his journeys to London (he bets it was retargeting ad from HubSpot)

He downloaded HubSpot Free CRM and imported his database. At the same time, he launched free HubSpot workshops to share his learning outcome with the Community.

2020 - HUBSPOT PARTNER

Bart became a HubSpot Partner by accident. Members in the B2B networks he run wanted to learn how he organised his activities and managed over 5k contacts. What helped Bart, helped his members.

He established the brand AutomateNow to help businesses understand that the only way to grow during and after a pandemic is to automate sales and marketing.

2021 - AUTOMATENOW

AutomateNow launched 5-step automation process that identifies and convert leads and enquiries faster.
LOCATION
Working remotely from sunny Edinburgh in Scotland with Clients from UK & EU
How can we help with your HubSpot?