HubSpot offers 5 components charged separately: CRM, Sales, Marketing, Service and CMS. This article explains what do you need to know about key benefits of HubSpot Sales, HubSpot Marketing and HubSpot CMS Subscription.
HubSpot CRM
There are many advanced features with HubSpot CRM, but let's focus on the key elements: You can capture data free of charge. You have 2k free emails to your database and notifications with limitations, HubSpot logo and more. Great if you are new to CRM or HubSpot.
HubSpot Sales Software
There are 3 Sales subscriptions: Starter, Professional and Enterprise.
HubSpot Starter comes with 2 licenses and you have no HubSpot logo, no notification limitations, 2 pipelines and basic pipeline automation. You can also use quotes but with no buy button.
HubSpot Professional Sales subscription comes with 5 licenses and will give you full sales automation including powerful email sequences, 15 pipelines, product catalogue, Target Accounts and more AI to help you identify the right prospects.
HubSpot Sales Enterprise is the most advanced option with no limitations, custom objects and advanced AI.
One important point is that with this, you don't pay by number of contacts, but for access to features (licence).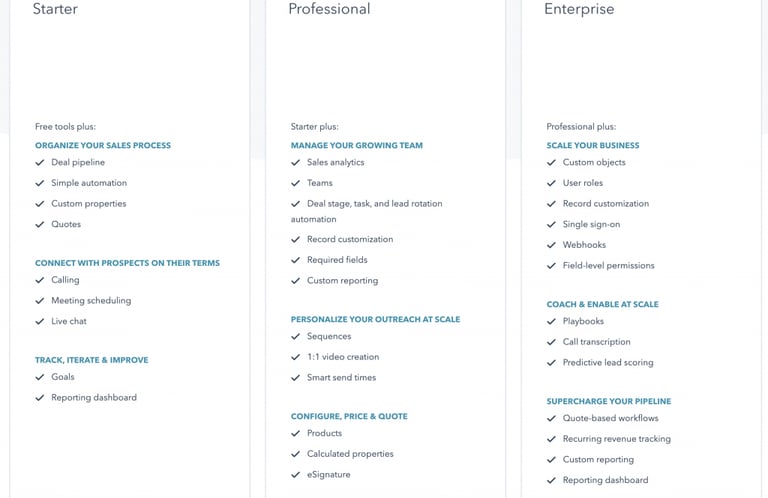 HubSpot Marketing Software
Again, there are 3 licences: Starter, Professional and Enterprise. Option 1 here is to pay for a number of contacts in your database (1k is in the standard price in Marketing Starter). Option 2 is to choose Marketing Contacts and pay only for those contacts who you want to market to. All other contacts are classified as non-marketing and you can store up to 1M of contacts like this. Option 2 is available from October 2020. We think for Option 2 in marketing licence you should ensure only viable sales prospects are in your database. There is no point in having 10k contacts who don't bring revenue to your business.
HubSpot Marketing Software is one of the key components of HubSpot CRM. Starter comes with 5x contact tier emails, Landing Pages and 25 active/25 static marketing lists. The professional package will give you access to all Marketing features including Social Media Posting, Blog Posting, SEO recommendation, Analysing Traffic from your website, full automation, Project Tool, Hosting Videos and more. Again, Enterprise Package is packed with no limitations and more AI features.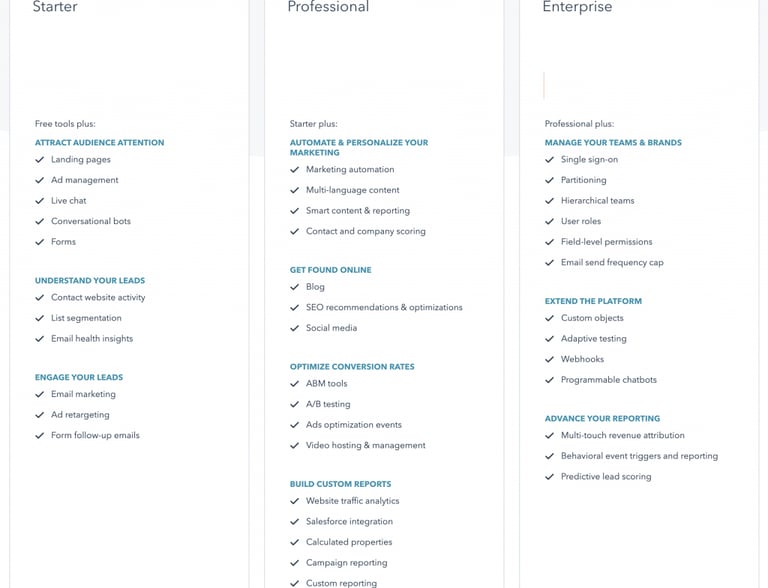 HubSpot CMS Subscription
You can build a website using HubSpot CMS Professional Subscription. Unlike in WordPress you don't need to worry about updating plugins or hosting. Everything is offered under one payment plan. On top of this you have powerful SEO recommendations helping you to drive traffic.
The most unique feature of HubSpot CMS is Smart Content. You can display different content for a different type of customer segments. Let's say someone was on your website and left their email address and an unpaid item in the basket. You can create a look personalised to this type of user that they will see the next time they visit your website. HubSpot CMS is based on drag-and-drop editor and is often referred as a CMS for marketers, as you don't need to have coding experience to build powerful websites.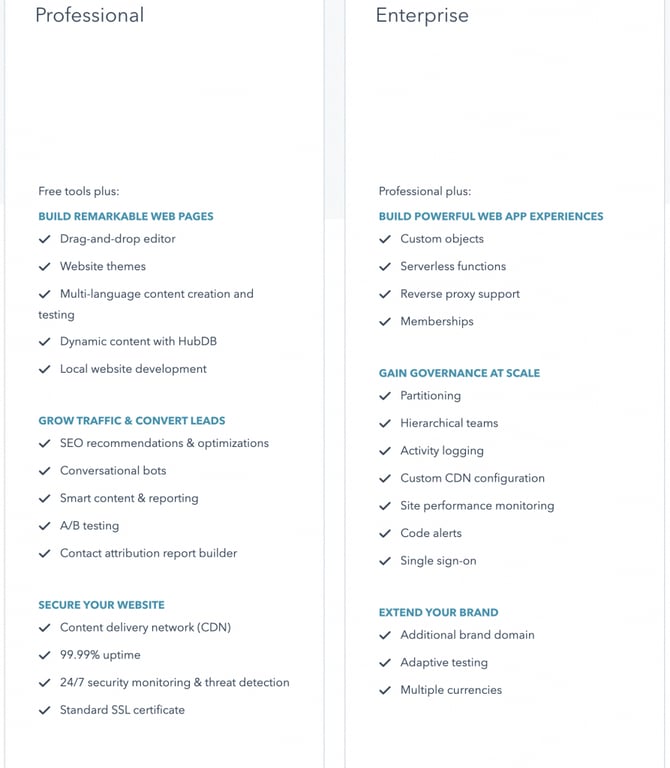 HubSpot also offers Service Subscription, e.g. to open a ticket when a customer complains.
What HubSpot subscription to choose?
Marketing and Sales Professional is HubSpot's core product and it gives you powerful tools to automate most tasks. It will reduce your staffing costs and ultimately create more revenue. If your business is not ready for an investment like this, Starter Package is great way to start. Starter will work best for small teams wanting to scale up their business.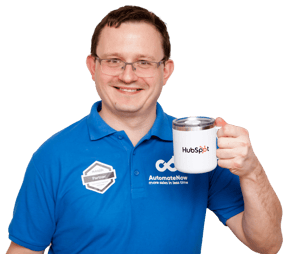 Bart Kowalczyk
I specialize in optimizing the buyer's journey, providing top-notch sales enablement training, spearheading new business development, orchestrating engaging events, and sharing insights through podcasts. My mission is to drive growth, enhance customer experiences, and empower sales teams to excel. Let's elevate your business together.