Grupa RMF is the biggest radio platform in Poland, part of the Bauer Media global multimedia conglomerate. They broadcast via 25 local stations, under 3 banners: RMF MAXXX, RMF Classic and Radio GRA, as well as RMFON.pl internet radio station, appealing to a wide demographic.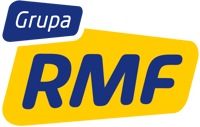 Sales and marketing for the group is a complex business, and needs to remain coordinated and streamlined for maximum effectiveness. Gathering all their sales, marketing and pipeline data together in one place is going to revolutionise their operations, freeing up hundreds of hours of repetitive admin.

Bauer Media approached AutomateNow to support HubSpot implementation for Grupa RMF. AutomateNow was part of the training team responsible for onboarding and supporting 120 users, mainly in sales roles.
Solution
The training and onboarding were delivered in stages.

The first stage involved working on the training program and delivering mock training in front of key stakeholders. Following feedback, we adjusted the event content, and split all users into small groups. Each trainer took care of the same group throughout.

The training was then delivered in three sessions:
Session 1:

First steps with HubSpot, covering basic functions of CRM including objects, what is HubSpot and how it support sales, mobile app and how to open a new contact and company.
Session 2

: Your everyday sales tools, covering all basic sales tools including tasks, meetings, notes, calls and filters.

Session 3:

Sell like a pro, covering customer journey via deals and SAP integration.
After the first part, the launch date was announced internally and we prepared virtual drop-in sessions to help sales teams with any questions. We launched a support channel in Microsoft Teams and monitored all incoming enquiries.

After the first week of using the system, we delivered further training to address challenges identified in live use. We also produced a library of how-to videos and manuals in Polish to speed up the onboarding process for new team members.
Challange
This was no simple task, as it also involved 3rd party vendors, not directly employed by Grupa RMF.

The first challenge was to onboard all sales users who are actively selling, as they didn't have time to attend all-day training sessions.

The second challenge was complex integration with SAP and the way salespeople produce the offers.
Finally, we needed to promote HubSpot internally to overcome user resistance to change and encourage new habits to use the new system.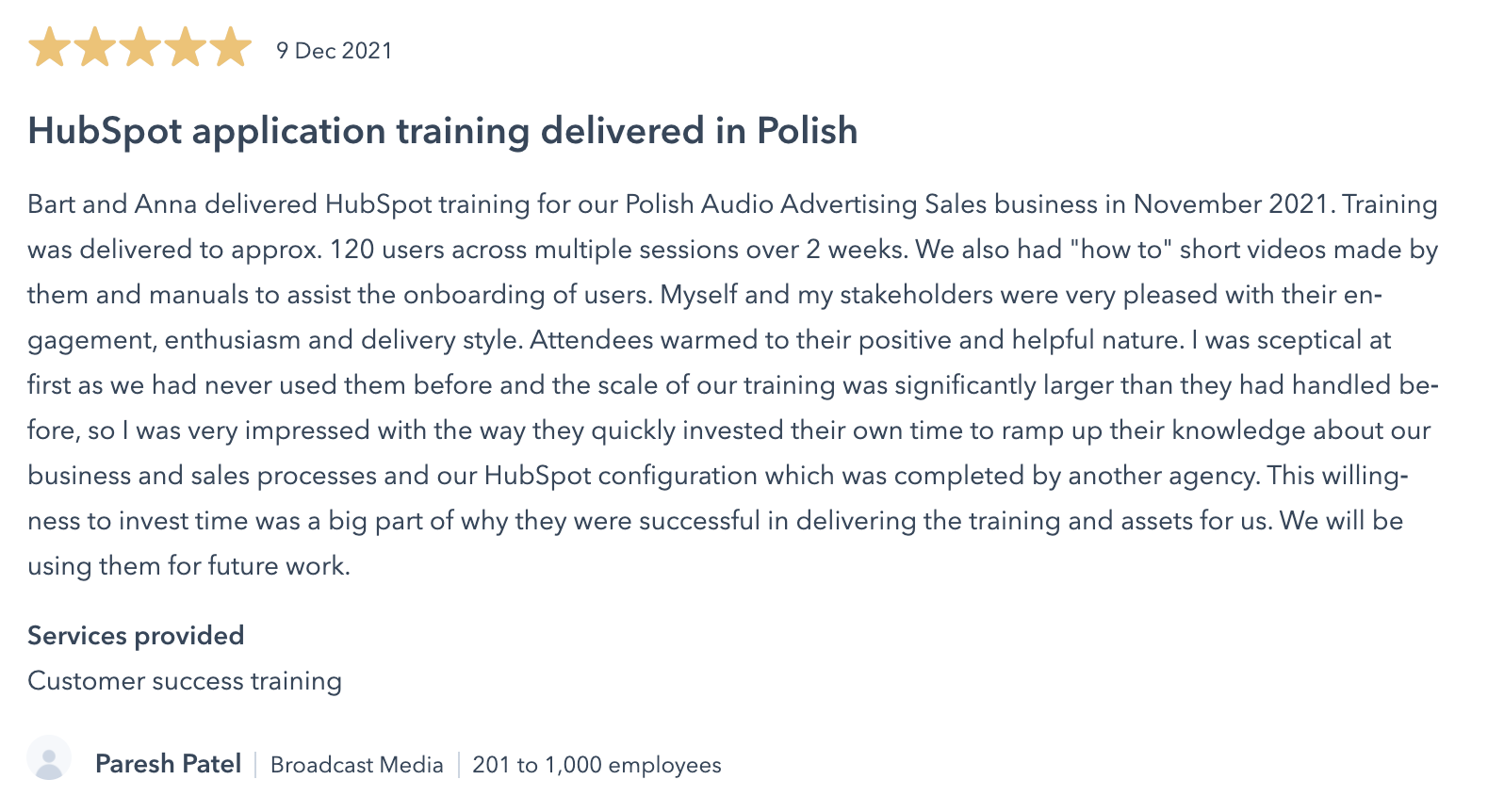 Result

All trainers were evaluated after the training and we achieved a high score. 90% of trainers said they were happy with the training style and pace and 85% said their knowledge of HubSpot after training increased (4 starts out of 5).

We continue to work with the Client on an ongoing basis.

HubSpot Licence used: Sales Enterprise & Marketing Professional
Company size: 201-1000 employees
Location: Training delivered remotely for sales teams scattered across Poland
Industry: Media Broadcast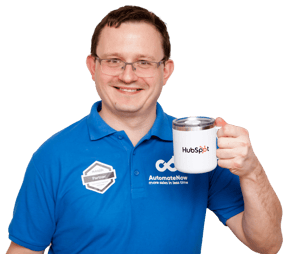 Bart Kowalczyk
I specialize in optimizing the buyer's journey, providing top-notch sales enablement training, spearheading new business development, orchestrating engaging events, and sharing insights through podcasts. My mission is to drive growth, enhance customer experiences, and empower sales teams to excel. Let's elevate your business together.