Dozens of paid training courses, thousands of pounds spent on subscriptions, advertising and promotional materials. Sleepless nights, cancelled vacation plans and always poised to manually manage the next step of the process in the company. Do you think it's money well invested? Is it an efficient use of your time?
This article will lighten these questions and help you answer them honestly.
Pursuing improvement is good, but you need to know how to look.
Despite the passage of the years, many companies continue to plod the path trodden years ago, not seeing any need to introduce changes or new technologies. Let's take as an example the dogged insistence on sticking with the classic spreadsheet application, Excel.
It's hardly surprising. It's a program known and liked, relatively easy to use and, above all, widely available. Excel is the basis for building and maintaining databases in many enterprises.
This software, introduced in 1985, won over so many people that currently, it's hard to find a job vacancy ad where Excel competence is not listed as a core requirement.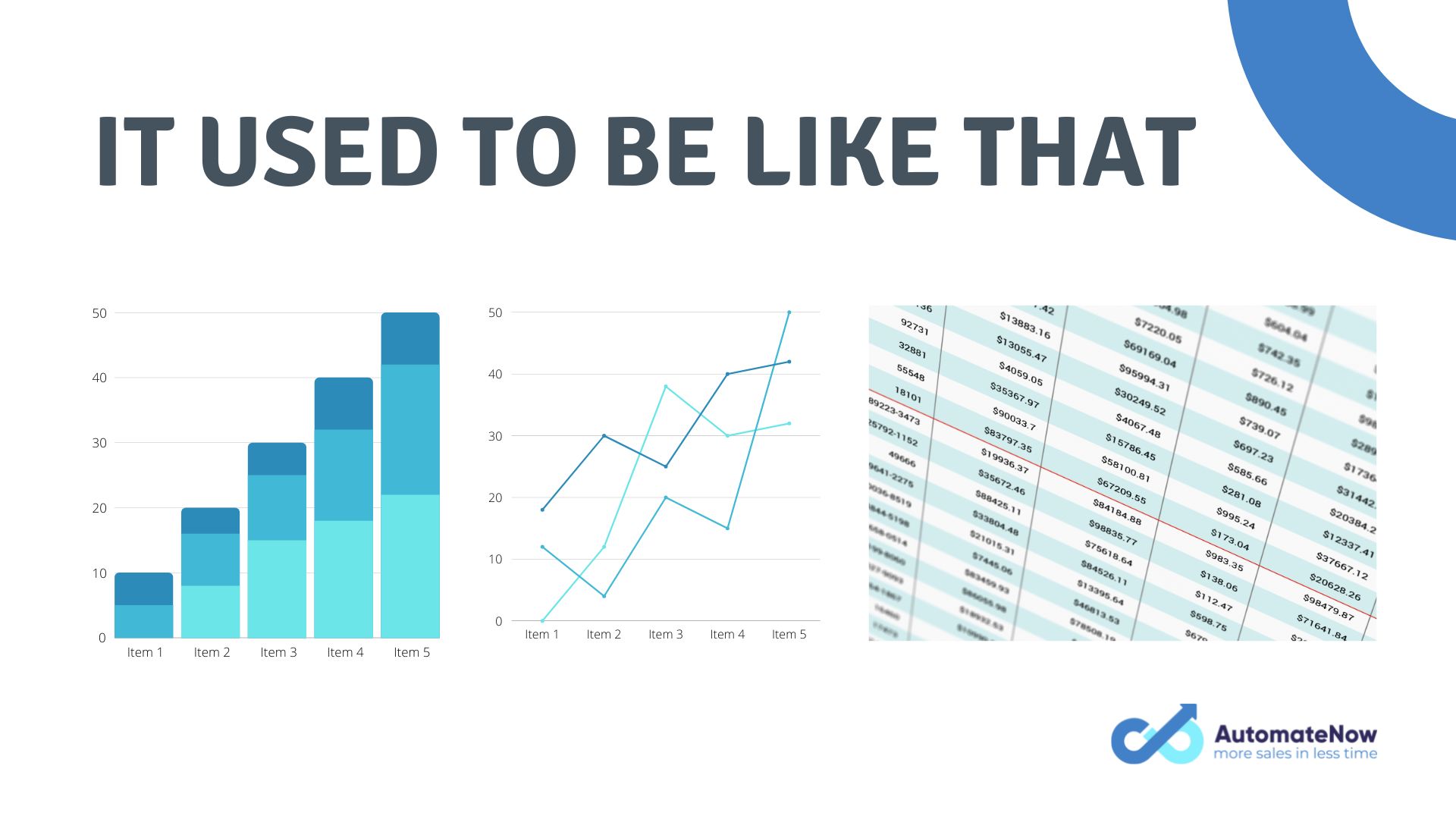 It used to be like that.
In the 90s, running a business was not as complicated as today. Regular summaries of sales results, presented in several tables, were sufficient information to start and close billing periods successfully. If someone wanted to make a bigger impression on the board, then it was enough to prepare a colour chart (preferably 3D) and, with undisguised satisfaction, discuss it at the next meeting.
Habits we cannot afford.
How did it happen that, despite such rapid developments in the field of technology, so many of us still stick with solutions from an earlier era? Why do business owners cling so tightly to cruder management methods?
There are several reasons for this. Each change carries a risk, and you must invest time and money.
Do tables help you earn?
In the right hands - of course! Excel allows you to quickly create sheets and enter different types of data, which can then (provided that you are syncing files in networks) be used remotely by anyone interested. The ability to collaborate on the same document is a welcome benefit. More advanced users will fall for features like pivot tables, which allow you to analyse data to spot comparisons, patterns, and trends in your data.
The icing on the cake is quite a convenient creation system for the reports and diagrams that will later become the star of your presentation.
It's worth remembering, though, the Conditional Formatting markings that Excel applies. Sometimes it makes sense to write down a simplified key on the side to remind you what red means and why the entire "B" column remains inactive, for example. Especially when you already have several thousand records registered in the database and several people accessing the spreadsheet remotely.
This is one of the biggest challenges of working with Excel: what to do when your customer and contractor database gets out of control due to the quantity of records? It is helpful to remember to describe your sheets neatly and initiate as many people as necessary in the company into the above-mentioned key.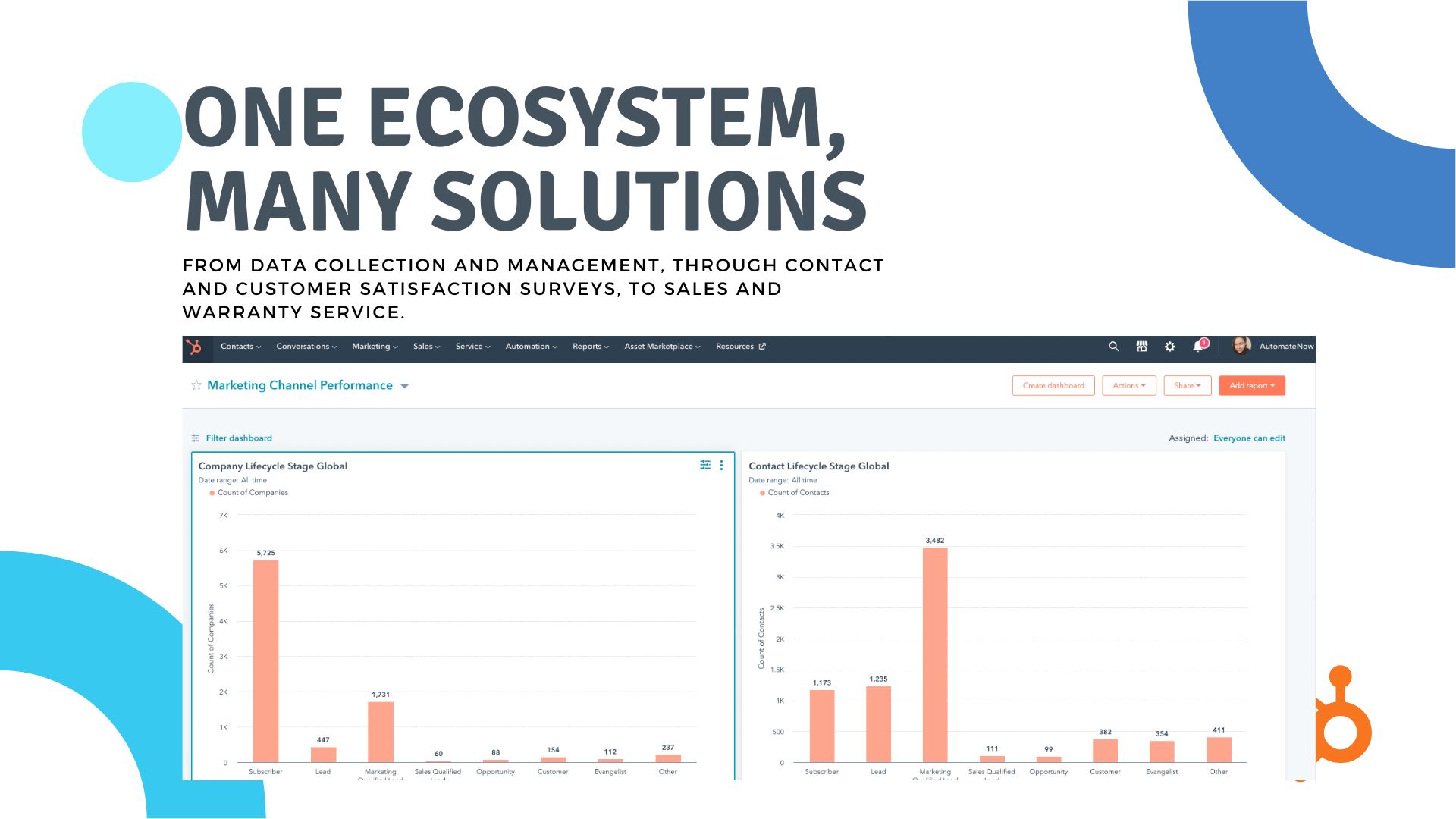 What is HubSpot, and how will it affect your business?
Imagine you have to go to a desert island, and you can pick only one tool to help you survive. Will you take a torch? A rope? Or maybe a solid Swiss Army knife? Maybe the last one would be your best bet; something multi-functional. And that's what HubSpot is all about. It's an advanced ecosystem containing a set of necessary solutions that can be used to automate multiple processes in your company.
One ecosystem, many solutions.
HubSpot is scalable software that will revolutionise your daily tasks for entire teams. From data collection and management to contact and testing customer satisfaction levels, all the way to sales and warranty service. This platform will help you build long-term relationships with clients and nurture a good reputation for your company.
These factors together will take your company to a new level and deliver increased profits.
A quick Return On Investment.
We mentioned that HubSpot is a scalable software. In practice, this means that you decide what order to implement each module of the ecosystem. Start with the free plan and determine what functionality you need the most.
HubSpot CRM is the platform's core and combines all its basic functions. This module is usually used by all departments, which can freely exchange information about work progress and client relationships. All contacts, forms and data are located here but also reports and analyses of customer behaviour and their preferences. This is especially important because it allows you to get to know the expectations and concerns of each prospect. You now know what product or service to propose, to whom, and even when is the best time to do so.
Hubspot will help you understand your contractors.
First contact with customers is a considerable challenge. Only a handful of top sales professionals can anticipate their expectations at this stage. Now imagine your job would be like if every salesperson could talk to the customer as if they had known them for years. That is the sort of sales support that HubSpot delivers. It provides valuable information about customer preferences and tells your teams how to turn them into profit.
This is where we can have the best of both worlds: we can combine the performance of the two tools discussed here. For example, suppose you currently have your customers' data saved in Excel. In that case, HubSpot can connect these contacts and track their history of connections and communications with your company. This allows you to display in the form of a table, for example, information such as the frequency of reading newsletters or the time spent on a specific tab on the page.
Efficient contact with the client around the clock.
It's hard to always be on the phone and answer all e-mails immediately upon receipt. Customers require your availability around the clock and want you to be ready for action at any time. The development of Artificial Intelligence in issues such as building relationships and gaining customers' trust now allows you to automate day-to-day live Chats. The Service Hub module contains tools that will save you and your consultants valuable time. It is surprising how many queries a well-configured Chat Bot can deal with.
The record of each chat conversation adds more valuable information about the client, which will be processed and used to improve the quality of services and increase customer satisfaction. In its free version, HubSpot CRM allows you to store unlimited data about people, giving you a 360-view of your prospects and customers, their likes and dislikes, etc.
Fees only apply in the case of more advanced features. You decide if and when it is the right time to upgrade your plan.
As your business grows, HubSpot grows with it!
One ecosystem instead of many scattered tools.
How many windows are open on your computer at the same time? How many browser tabs do your employees use to perform their tasks? Are you paying for one or ten subscriptions for services that only keep a single branch of your business running?
HubSpot offers a single, end-to-end solution for every aspect of your business. Let's use the Sales Hub module as an example. It shows the effectiveness of each member of your sales team, performs automatic forecasting analyses and displays transaction history.
Sales Hub also allows you to integrate HubSpot with your e-mail box and takes care of e-mail marketing activities.
This multitasking makes HubSpot the most profitable tool on the market to support your business. You save money because you pay for just one subscription. You save time because the device increases your company's efficiency.
Today's customer expects modern solutions.
If your No 1 priority is the development of your business, then you will constantly be on the lookout for better systems and solutions. HubSpot is an investment that will pay for itself in no time. Imagine your customers' reactions, faced overnight with a massively improved standard of service they have never seen elsewhere!
All this is due to implementing a single, modern ecosystem that will transform your business's Customer Experience.
And now that we are making an impression on our customers and prospects, there's another significant benefit. It kicks in when you want to estimate the value of your company, for example, to sell it for the best price or if you invite strategic investor cooperation. Remember, companies that have already developed CRM are valued more highly. A business with automated CRM is a tasty morsel for investors and other entrepreneurs because the time you have invested into modernising the company will not need to be drawn from their resources.
HubSpot will clean up a mess for you that you had no idea existed!
Sound abstract? Not at all! If you use the traditional software tools you have always used, you can easily miss significant amounts of relevant information. HubSpot gets you looking at your own business from a completely new perspective. You discover information and spot connections and relationships that until now seemed irrelevant. HubSpot's method of automatic data processing, based on Artificial Intelligence, help your company gain momentum and increase profits.
Thanks to these advanced algorithms, you can take advantage of 100% of the opportunities that lie ahead. Greater automation means greater efficiency!
Identify your needs and match them with the best solutions.
When deciding how to manage data in your company, you should consider some important factors. Try to estimate how much data you'll be working with.
If you are just starting out, or the nature of business does not require you to work with multiple customers at the same time, then the data you collect can be processed in a simple, traditional way. There is no need to invest in revolutionising a working system that is doing well. Big changes and willingness to reach for newer solutions should only be your priority when you feel that your leads are getting out of control and your best rep is just about to fill up their eleventh business card holder.
Also, take a look at your teams. Do you think their strength lies in experience and a quiet, steady flow of work, or is it rather in the constant pursuit of challenges and looking for opportunities to remind you of their abilities? Remember that the team with the latter disposition will most likely be composed of young people whose everyday life is filled with chats, reels and photos. Crazy new technology works like a magnet on them, while Excel tables' traditional, historical nature can be a turnoff.
Summary
You are here because you are well aware that in business, you cannot stand still.
Relying only on known solutions is easier and less of a challenge, but will it allow you to grow? We believe that the path to your company's growth is located right at your fingertips. You can follow the example of many big American companies and move toward fully digitising the processes you manage.
Decide whether this is a good time to give up old habits and step into something new. In this short article, we've only covered a handful of the benefits of adding a touch of modernity to your business. Remember that full digitisation is becoming standard, and customers are placing new challenges in front of us daily.
If you've already tried many things on your development journey, why not try one more? Ultimately, the free CRM module is easy to test, and if it doesn't meet your expectations, you can easily export all the important data back to Excel.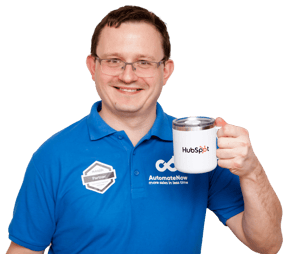 Bart Kowalczyk
I specialize in optimizing the buyer's journey, providing top-notch sales enablement training, spearheading new business development, orchestrating engaging events, and sharing insights through podcasts. My mission is to drive growth, enhance customer experiences, and empower sales teams to excel. Let's elevate your business together.